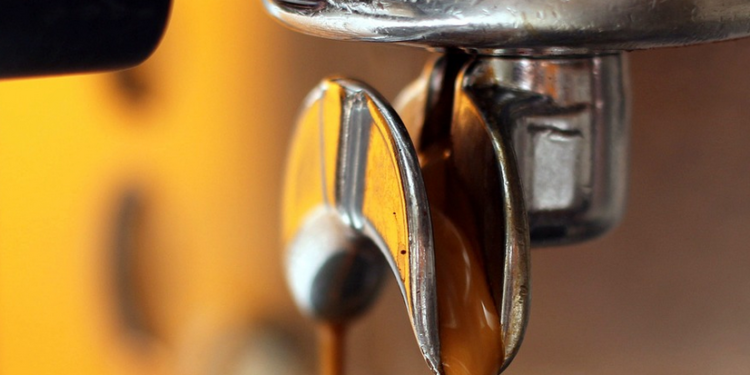 For caffeine lovers, a shot of perfect espresso is their line to heaven. While most online definitions indicate that it is a type of caffeine-rich beverage, careful research will reveal that espresso is actually a method of preparing coffee. By passing intensely hot water through ground coffee beans under pressure, a drink which is distinctively different (and better) than drip coffee is produced.
The process of making a perfect espresso is quite complicated and requires a good level of coffee-making skills. However, one is saved from trouble through the existence of super automatic espresso machine units out in the market today.
Does It Make Sense To Buy This Type Of Coffee Machine?
Espresso can be prepared manually or with the aid of conventional coffee machines. However, many baristas and those who have been making their own coffee at home will agree that espresso is both messy and tedious to prepare. Even if this is the case, the flavor and aroma of this drink are more than enough to convince people to make it. Super automatic units have been designed to ensure that people will be able to make espresso anytime they like and without the usual hassles of the manual procedure. It makes sense to buy these machines because of the following reasons:
The consistency of quality of espresso shots will always be there.
There is no need for special skills or experience to operate such machines.
Owning one is practical because it matches the modern lifestyle of people who are always on the go.
What Do These Machines Have To Offer?
There are plenty of existing coffee machine designs/models out there today. However, a super automatic espresso machine clearly "eclipses" these because of its advanced and exciting features. Buying a unit can be compared to buying a car. There are features that have been designed to be practical, modern, and impressive. These include the ones listed below:
Improved heating system: Buyers will have two options here. They could either go for the single or double boiler system. Top-of-the-line superautomatic units usually have double boiler systems. This means that they can make espresso cups faster (in 15-20 seconds). A unit with a single heating system will add a minute or two to the waiting period per cup.
Improved grinding capability: Ceramic blades are used in super automatic units instead of steel. This produces better grind and flavor quality. Such blades also stay sharp longer, which means that less attention is required for replacement or maintenance.
Varied types of espresso can be produced: People have different preferences when it comes to espresso. Some want a double shot while others prefer a macchiato. Modern super automatic units offer the capability to make more than one type of espresso with just a touch of a button. Adjustments on water level, pressure, temperature, type of milk, and type of beans can be automated through on-screen commands or with a single push of a button. The presence of a bypass doser is one of the several reasons for this capability of super automatic units.
Cleanups are easier: Units with removable brew groups are designed to be cleaned with water only. For those units with a built-in brew group, cleaning tablets just need to be run through the system on a regular basis.
Capability to make more cups per refill of water: The Gaggia Titanium Office model, as an example, has a 60-ounce water capacity. This means that it can make more ristretto, lungo, or single-shot cups than its manual or automatic counterparts. This is a great feature when there are always guests coming by and they share this unique love for espresso.
Cup warming capability: Most recent designs of super automatic units include a cup warmer system. These systems could either be active or passive. An active system is more popular because it heats up cups much faster. A passive system, on the other hand, heats cups more slowly but doesn't consume a lot of electrical energy. With a heated cup always on standby, coffee drinkers are assured that they will always be served with espresso that tastes perfect.
What About The Cost Factor?
There is no doubt that these espresso machines are quite pricey. However, the price range could vary so much that it isn't impossible to pick one that will perfectly match an individual's needs. On average, these machines could cost from $300 to more than $4,000. Luckily, with the huge volume of super automatic models appearing in stores and online shops today, it is easy to get one at a promo or discounted rate.
The Final Decision Is Easy To Make
The process of making espresso coffee has now been made simpler and faster. This power is now within the fingertips of coffee lovers through super automatic espresso machine units. Considering the factors of benefits, modern features, cost, and availability, the answer to the question presented at the title of this article is obvious: a big yes!